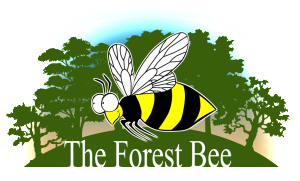 The Forest Bee is fluttering its wings!
Our brilliant logo was created and donated to our project by the very talented local cartoonist, Ron Tocknell.
So, what is The Forest Bee?
It's a free brochure, to be distributed across the Forest in early August listing the amazing range of courses available to us in the Forest of Dean.
This website accompanies the brochure with up to the minute listings.
If you want to learn someething new grab a copy of the brochure when you're out and about in the forest. Alternatively, this site is easily accessible and regularly updated for you to search for courses by topics of interest and by area.
If you're a teacher offering courses, please fill in the proforma to get listed in both paper and digital format.
Over on our Facebook group you can ask questions, comment and interact with your local community.
Contact us and be part of the Forest Bee !