CHANGES TAKING PLACE AT THE FOREST BEE, – Autumn 2014
Wendy, after gift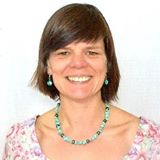 ing a huge amount of time to help bring it into being has now chosen to take on a full time job, and has consequently withdrawn from The Forest Bee.  Taking her place is Caroline Jones of Fashion Revived, who has been the creator of the latest edition of The Forest Bee – phew, what a relief for Jaqui, who was not in any way looking forward to having to learn a whole new software programme – she's a bit of a technophobe, so very pleased to welcome in Caroline who just knocked it together with such ease and flow!  Caroline, like Jaqui, is a great lover of our beautiful Forest of Dean, and brings new ideas about ways we can help support communities here in the Forest of Dean.  Caroline has also taken on the role of dealing with Advertisers, whilst Jaqui continues with course providers and local Adult Education institutions.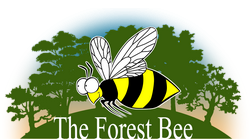 Wherever you are based in the Forest of Dean, this is your go-to place for courses and workshops. From yoga to cake decorating, kinesiology to permaculture, we have it covered. So what are you waiting for? Grab a copy, surf our directory pages and book a course. You can learn a new skill and meet new friends. You never know where it may take you ….
A little bit about us…..
Jaqui
Jaqui is a tutor with a background in teaching of 27 years with extensive experience in adult education, especially within the personal empowerment sector. She has a passion for helping others achieve their potential. Jaqui teaches meditation, as well as other empowerment courses, and has a complementary therapy practice. In her spare time Jaqui loves organic gardening –flowers, veg and especially strawberries, walking her dog in our beautiful Forest, and trying to keep up to date with the many fascinating new discoveries in the fields of psychology, cosmology, and even, on a very very basic level, some quantum physics!
Wendy
Wendy has a background in corporate governance and now runs her own consultancy and virtual assistant business. After spending six years studying part time and gaining a degree in business studies Wendy has developed a passion for new learning experiences. With 2 children keeping her busy, Wendy has recently started to learn horse riding, and enjoys cross stitch and baking cakes in her spare time. Wendy also has a not-so-secret love affair with marmite!