Well it's been a wet end to June, let's hope the sun comes back for July. The warm weather will encourage us all to get outside once again and go and forage. It will be worth it too, especially for the first on my edibles list to look out for:
Wild Raspberry (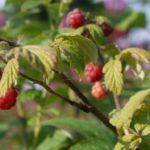 Rubus idaeus) – native to Britain, this bramble may get over looked as it grows with Blackberry brambles. But once you find them you will notice the difference. They grow in our hedgerows in & around our woods. The fruit is smaller than our shop brought raspberry but has an inhas an intense flavour! Enjoy them fresh off the bush.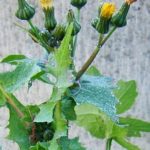 Smooth Sow-Thistle (Sonchus oleraceus) – A common weed I bet you have pulled up and thought nothing more but it is in fact edible. They are found widespread and abundant in wayside places and gardens. Check out the description first in a good book as they look similar to the prickly sow thistle but lack the prickles. They can be eaten raw in salads, cooked in soups or steamed. Pick the leaves when young and off the top of the plant.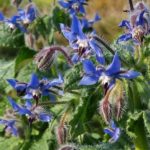 Borage (Borago officinalis) – this annual can be found in gardens or sometimes escaped into woods & waste ground. The beautiful blue flowers grow in loose spikes, are star shaped & have white towards the centre. The whole plant is covered in prickly hairs. The flowers can be added to salads or sugared for cake decorations but I like to freeze them in ice-cubes and add them to summer drinks. Borage flowers are said to gladden the heart.