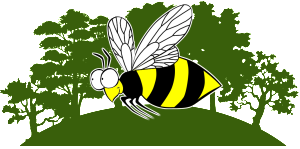 After months of hard work planning and a very frantic two weeks uploading courses and workshops, The Forest Bee website is now live and buzzing!
Have a browse through the website and be marvelled at the array of courses and workshops coming up, some starting in August through to the Autumn and beyond.  There is so much to do in the local area, what's stopping you from revisiting an old hobby, learning something new or finding new friends?
We are so proud of the result but would love to hear your thoughts; tell us what you like, what do you not like?  Is there any information you would like to know that doesn't appear?
In addition to the website, we are in the process of printing a free colour brochure brimming full of exciting opportunities soon to be available in your local area.
We will be listing new courses and workshops on the website when we receive them so check back regularly for updates.
Finally we would like to take this opportunity to say thank you to all those people and businesses, who without them, The Forest Bee would not be here.  So course & workshop providers, advertisers, website design, logo design, printer…. – we thank you all for believing in our concept and helping make this happen.