We are in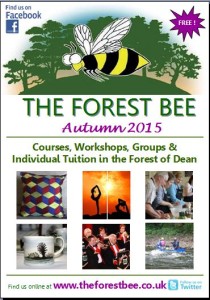 the process of distributing your new free brochures – look out for them in local shops, cafes, libraries, tourist & leisure centres.  Loads of courses, workshops & groups you can join across the Forest of Dean area.
With the help of Forest of Dean District Council we have doubled our production, so you should definitely b

e able to grab one locally.  If you can't find any in your local area, please get in touch, letting us know a suitable place to leave them, and we'll do our best to get them there for you.
We've also included articles from 'Stop the Heartbreak' about cardiac screening locally, especially for young people, Forest Upcycling Project with news about their garden maintenance venture, Forest of Dean LETS, which is our local money alternative, and FRED, set up to help people developing their reading abilities.  We do hope you enjoy it as much as our previous issues.