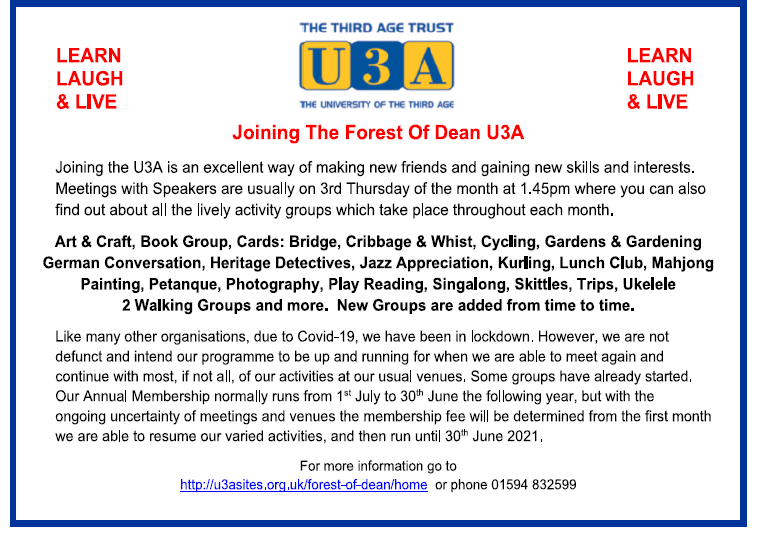 Visit  u3asites.org.uk/forest-of-dean/home or ring us on 01594 832599.
A day to explore shamanism, to understand and experience simple ceremony and the use of personal power. Learn how to use the shaman's journeying technique, explore the shaman's map and drum to gain information and healing in your daily life. And find a power animal! 10am – 5pm, 14th March 2021.
Millers Farm, Brains Green, Blakeney, GL15 4A. £60/£50 concessions (includes lunch)
Contact Mandy Pullen on 01594 541850 or 07805 800313, email info@mandypullen.co.uk, website www.mandpullen.co.uk.
For people with long-term lung conditions. Currently running online, accessible from home. No need to consider yourself a singer.
Thursday afternoons £4/what you can afford or free for some conditions 2-3pm.
Lydney Community Centre, Naas Lane, Lydney, GL15 5AT.
Contact Kirsty M: 07905 789683 E: admin@mindsong.org.uk or peopleandsinging@gmail.com
Vistit www.mindsong.org